It's no secret that the job market is quite hot these days. Along with the status of the job market, there is a mass exodus currently taking over the tech industry. Every company is experiencing a lot of change, with a great amount of talent leaving while simultaneously incoming talent joins. Excitement is in the air, it is enticing to say the least!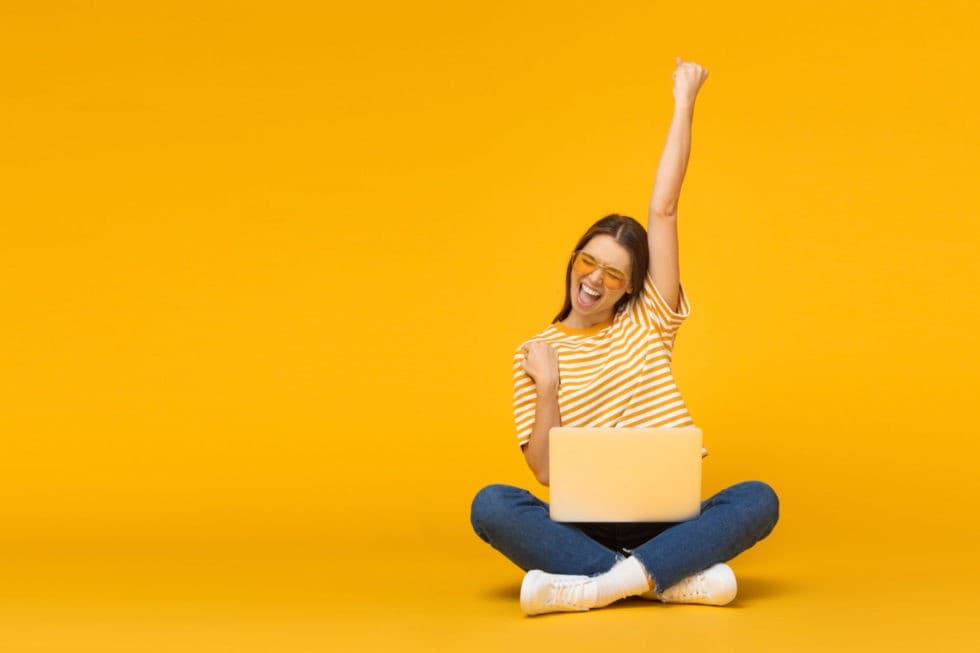 interview ready excited girl with laptop
I recently engaged in the exodus. I decided to test the waters and interview with some tech companies and I'm on the other side of that journey now. After a multitude of interviews, many offers, a lot of negotiating and internal debating of my own priorities, I've accepted an offer with a company I am thrilled about. As I was interviewing, and even now still, one question keeps coming up from peers and friends.
How did you get so many interviews with all of these companies?
After some investigating, my impression is that the how of getting interviews with companies, is a topic that has lacked discussion. I intend to break the silence and share my strategies for getting the attention of companies when I was ready for them to look my way.
Job forms are dated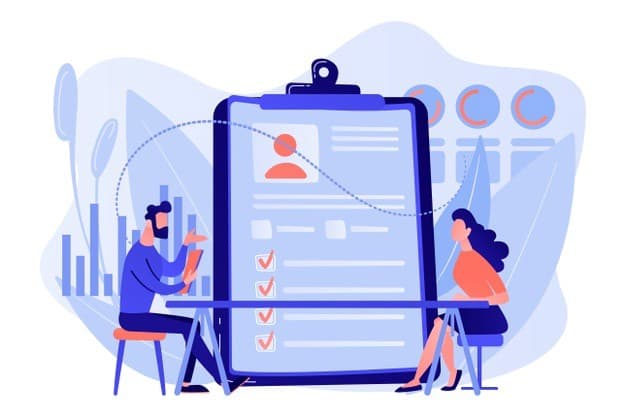 interview job form illustration
We add our resume, then despite having just added our resume, we are asked to fill out fields to describe our entire work history and all of that redundant jazz. Sure, it still works but by filling these resume forms out, you leave things to chance. When you're looking to make a big change in your life, such as changing your work, you want to have a little bit more control. Who even knows if your job application and resume will make it to an actual person? You might end up having your submission you just spent hours on thrown out because a machine learning algorithm didn't find enough keywords from the job description in your resume. You are deemed a bad match before you even have a chance.
I didn't want that to happen, I wanted a person to see if I seemed like a match. Therefore, I chose not to fill out online forms. Not a single one.
I used three key components to get into the spotlight with the companies I wanted:
Referred to my immediate network
Blind
LinkedIn Premium
After dusting off my resume, making it shiny and nice (a dear friend of mine Anup Deb, an incredibly talented web apps designer helped me out with the template) I was ready to cast my line and see what bites I can get!
First: my network
I reached out to my immediate network. I let them know I was planning to interview soon and was hoping to get a referral if I could find a role where my professional experience was a match. Bear in mind, people are happy to give referrals, and companies are happy to get referrals! Referrals save time and if an employee (who passed the interviews and is performant within the company) testifies to your ability, then even better, it's a win-win scenario!
Second: Blind
Blind is an excellent resource to get referrals if you don't have someone in your immediate network who is employed at a company you wish to interview with. Not in tech? Don't fret, I've come across many applications with the same purpose as Blind. Fishbowl is one other example of a professional community shrouded with anonymity served to you in a mobile application!
If anything, Blind is an excellent resource for transparency on the company culture and packages. You can utilize Blind to make a posting for unbiased responses. Blind users being anonymous leaves the door wide open for the answers you seek.
Third: LinkedIn Premium
Finally, I bought LinkedIn Premium to unlock the InMail access I needed to grab the attention of recruiters. I had a list of companies I was interested in and sought out technical recruiters at the companies while sending them an about me message with the role I was interested in with my resume attached. And this works, as long as you are persistent on LinkedIn Premium.
Make sure not to settle for messaging one recruiter at the company. Remember, these are people-living, breathing human beings. And what do we have a tendency of doing when we receive a ton of notifications or incoming messages?
We swipe away, we disregard. It's not you. It's just human nature.
*The effectiveness comes with the number of people you reach out to on LinkedIn Premium-your persistence.*
Reach out to more than one recruiter per company on LinkedIn Premium, make sure to attach your resume and you should be golden.
Of course, it always helps to have some solid experience to your resume, something that when you put it in front of others, they really will say wow! This person would be an awesome addition to the team. You want them to be sold on you. A recruiter who is excited about you will fight for you.
Keep moving forward, keep in mind you are successful and talented.
This is the way to step into the spotlight and
*begin the journey in which you wow the crowd.*
Remember, developers are creatures that turn coffee into code. So I'd very much appreciate if you bought me a coffee!

I'm a new writer and I will be posting very frequently on my findings and learnings in the tech industry and beyond. Join my newsletter if you would like to stay tuned!
Thanks for reading again! ❤️
Top Articles
| | |
| --- | --- |
| Understand Open Graph Dynamic Image Meta Tags | 1 |
| Pros and Cons of Caching Data in Software | 2 |
| How to build a Modal in ReactJS (Part One) | 3 |